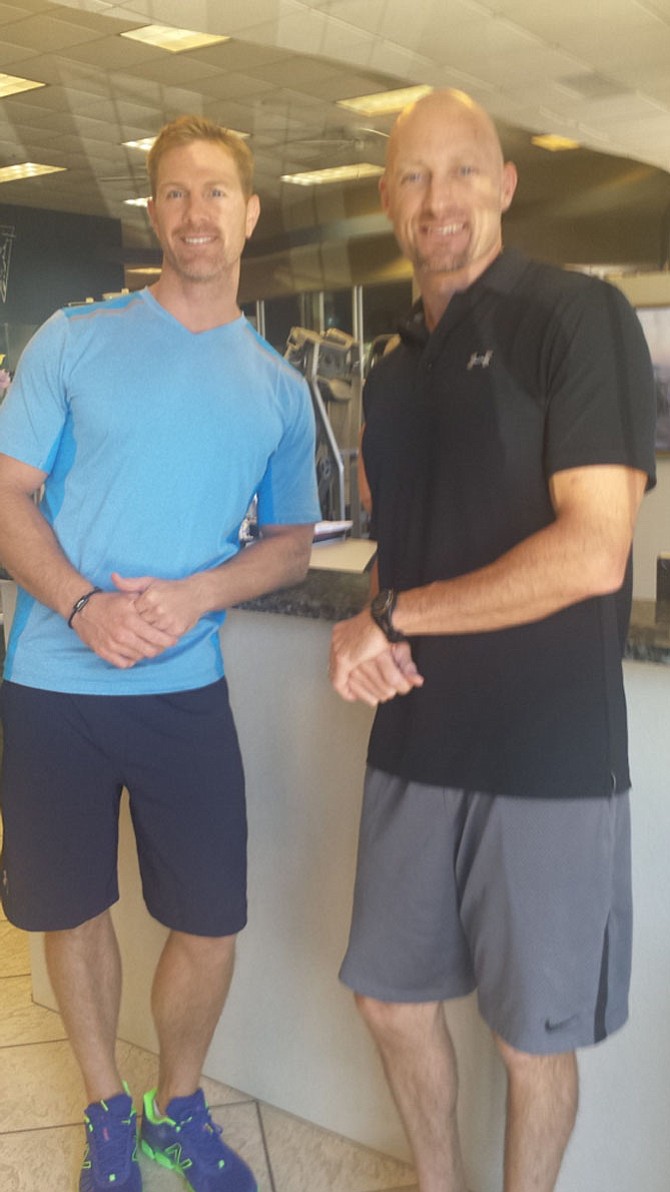 (From left) Casey Filippone and Jason Stavish are the co-owners of Elite Fitness Concepts. Filippone grew up in a very healthy household, which created the foundation for a healthy and active lifestyle. Stavish started going to the gym with his father when he was younger, and found his way into the industry later. They shared how all trainers at the gym have worked in fitness coaching for at least 10 years.

Stories this photo appears in:
Situated at Colvin Run and Walker Road, Elite Fitness Concepts has applied personalized training approaches to its members since the doors first opened in 1998. The gym prides itself on knowing each member by name and coaching entire families in living healthy lifestyles.