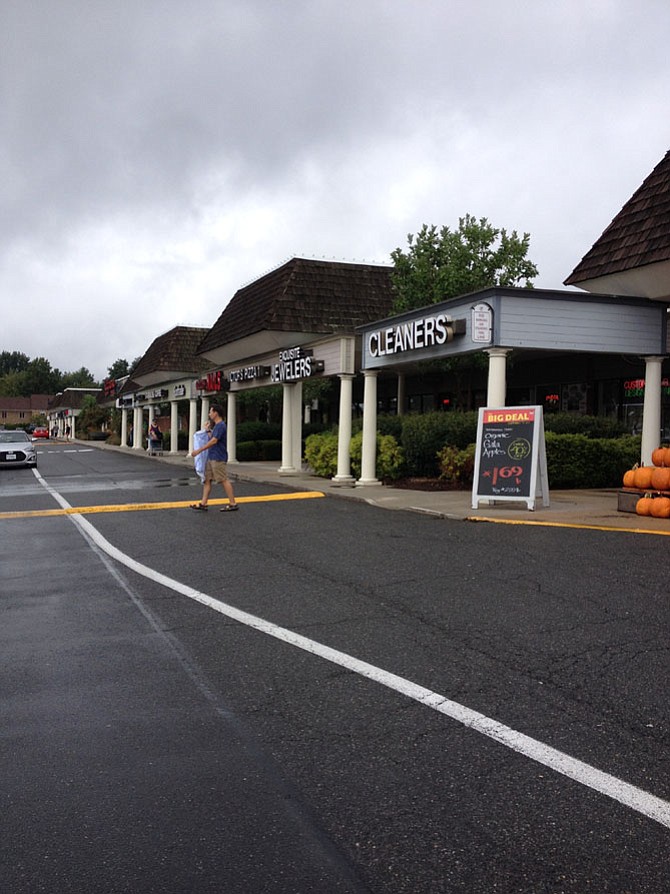 The two mom and pop shops in this Springfield shopping center were replaced by a restaurant and chain bike store.

Stories this photo appears in:
"Big Box" chains, restaurants and online shopping re-shape streetscapes.
Collectible Treasures and Wits End were long-time residents of Old Keene Mill Center in Springfield until about 10 years ago when these local mom and pop gift shops closed, and were replaced by a chain bike shop and a Thai restaurant.