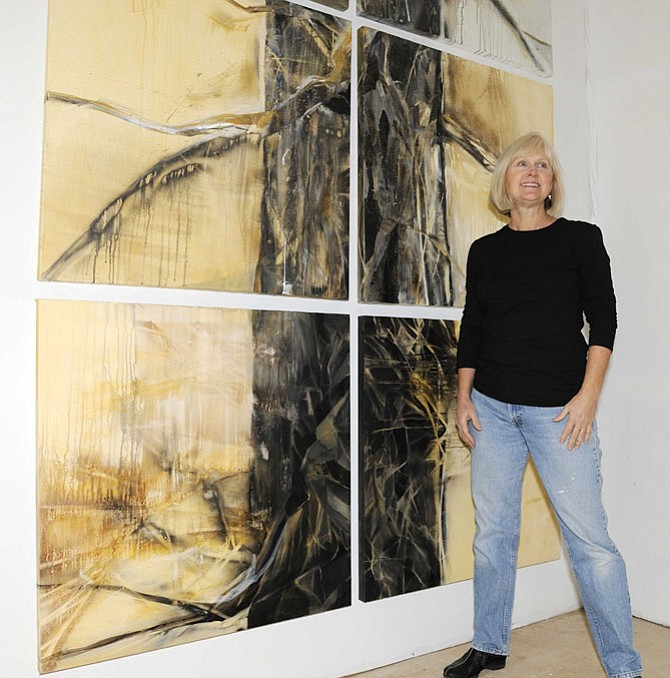 Jo Fleming standing with mixed-media painting including pine tar as one of the media.
Stories this photo appears in:

Annual art event to include mixed-media artists.
The artist stands in front of her easel, painting. The next minute she agitatedly scribbles over the paint with charcoal, and then she grabs a piece of old postcard and forcefully slaps it onto the paint.