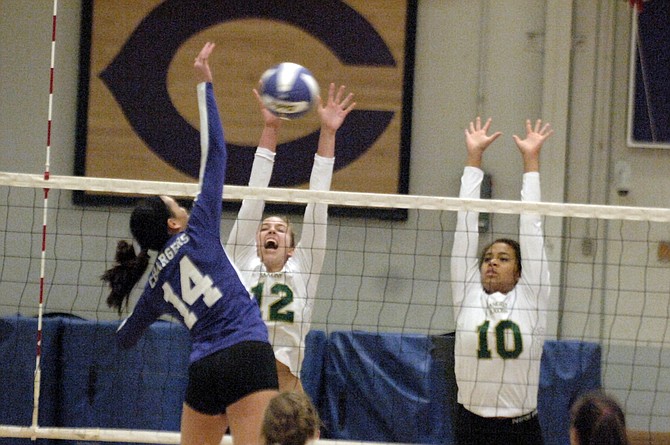 Langley's Elena Shklyar (12) and Katie Sissler attempt to block Chantilly's Julia Recto on Monday.
Stories this photo appears in:

Saxons' Donaldson tallies 15 kills, Shklyar has 13.
With the Chargers having gone 10 days without a match, Chantilly volleyball coach Charles Ezigbo had limited expectations entering Monday's meeting with Langley.

Chargers' Molina totals 19 kills, Recto has 14.
The Chantilly volleyball team beat Langley on Monday.