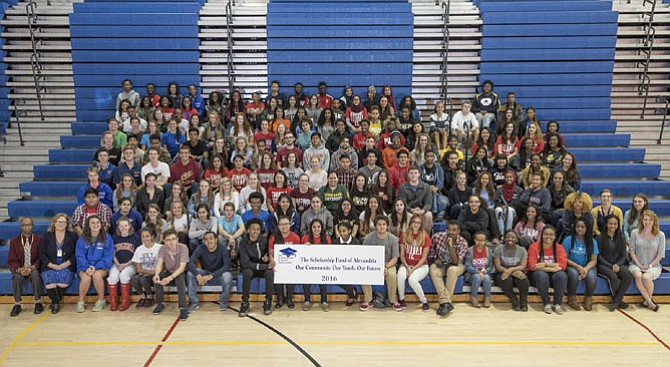 The Scholarship Fund of Alexandria awarded $436,000 in college scholarships to 159 T.C. Williams High School seniors, who gathered for a group photo April 6. The SFA 30th Anniversary Gala and Silent Auction will be held April 23 at the Hilton Alexandria Mark Center.

Stories this photo appears in:

SFA sets $1 million goal for TC students.
Move over Jerry Maguire. The Scholarship Fund of Alexandria is turning 30 and is looking to celebrate big, with a goal of raising $1 million for T.C. Williams students at its annual Spring Gala and Silent Auction April 23.