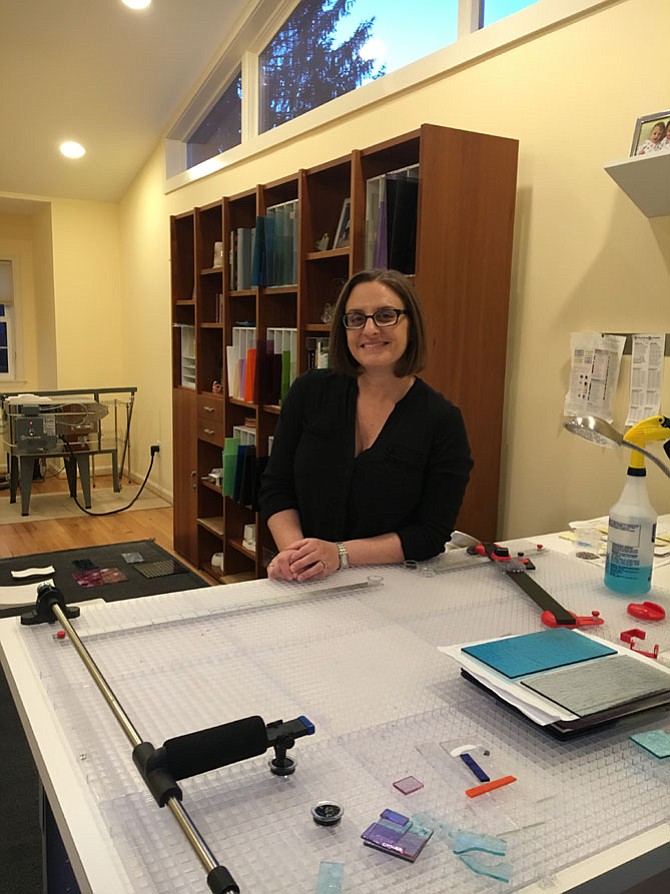 Sasha Berman creates fused glass art in her Potomac studio.
Stories this photo appears in:

Sasha Berman to display fused glass.
"Glass is interesting because it moves between liquid and solid stage and can be manipulated into beautiful pieces of art," said Potomac's Sasha Berman. Three years ago, she attended a class at Seattle's Chihuly Museum in glass-blowing and became fascinated with the unique properties and malleability of glass. She spent a year experimenting with an array of methods for working with glass, choosing fused glass as the medium for her bowls and plates. Berman will exhibit her pieces this coming weekend — April 15, 16 and 17 — at the Sugarloaf Craft Festival in Gaithersburg.