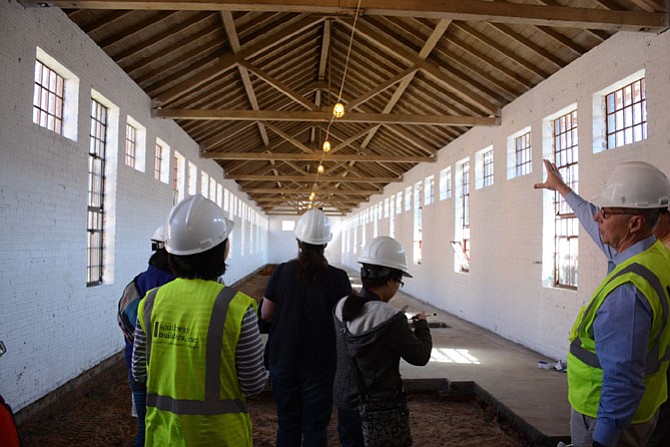 (Right) Scott Carver of Oakton, Director of DC Region and Northern Virginia for the Liberty Crest at Laurel Hill general contractor Southway Builders, Inc., explains how a "finger" building of former jail cells is being converted into apartments.
Stories this photo appears in:
Ongoing Area Developments
The Connection keeps a running list of land use projects being planned, under construction and nearing completion in the community. The list is updated quarterly.
Ox Road Estates around Adare Drive: An infill project of ten single-family homes is under construction.
Imagine living in a former prison cell, or kitchen, or administration building. Doing laundry where others once did time. The wait is down to about a year, when The Alexander Company out of Madison, Wis. and McLean-based Elm Street plan to deliver 165 new apartments as part of Phase I of Liberty Crest, a mixed-use redevelopment of the Lorton Reformatory.