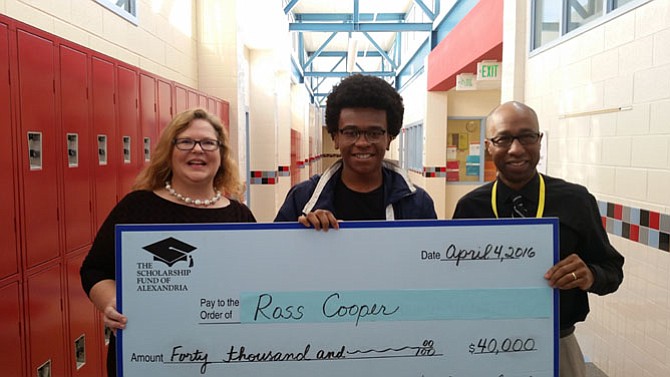 T.C. Williams senior Ross Cooper, center, is presented a $40,000 scholarship April 6 from the Scholarship Fund of Alexandria executive director Beth Lovain, left, and T.C. Williams principal Dr. Jesse Dingle. It is the largest single SFA award for 2016.

Stories this photo appears in:

SFA sets $1 million goal for TC students.
Move over Jerry Maguire. The Scholarship Fund of Alexandria is turning 30 and is looking to celebrate big, with a goal of raising $1 million for T.C. Williams students at its annual Spring Gala and Silent Auction April 23.