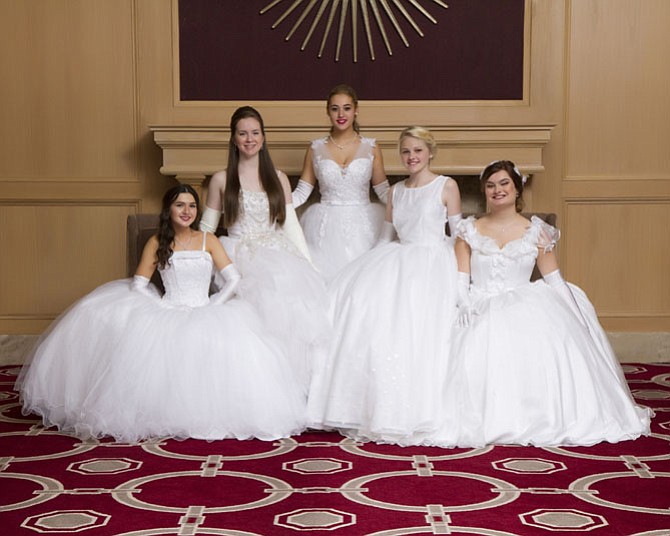 From left: Miss Margaret Anne Thompson, Miss Carolyn Marie Shabe, Miss Bradan Alexandra McBurney, Miss Josephine Rayann Bowen and Miss Darby Rachelle Bouweiri.
Stories this photo appears in:

The Old Dominion Cotillion marked its 25th Anniversary in July celebrating the debut of five young women in the community. Since its inception, the Old Dominion Cotillion has focused on preparing young ladies for adulthood with grace, poise and a sense of social responsibility. The year-long program culminates with a ball held at Westfields Marriott in Chantilly.