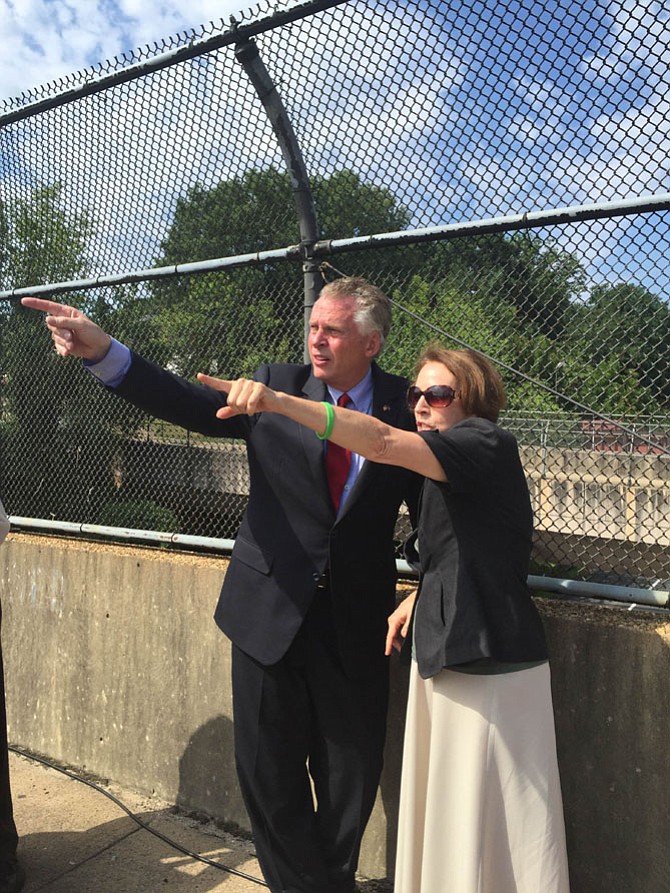 Gov. Terry McAuliffe (left) and County Board Chair Libby Garvey discuss potential parks built over I-66.
Stories this photo appears in:
Garvey pitches parks overhead.
After 30 years of talking and planning, work is finally starting on the Transform I-66 project. Eight toll gantries will be installed along I-66 inside the beltway with tolling operations expected to begin in summer 2017.