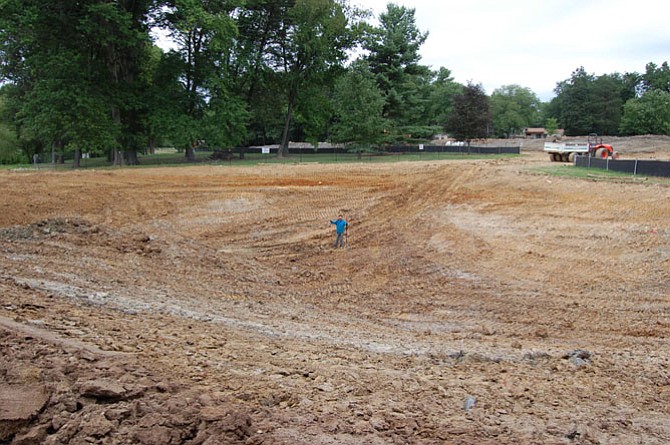 An especially deep end of the upper pond will slow the water entering from upstream neighborhoods, which will allow silt to settle for future removal.

Stories this photo appears in:

Mount Vernon Country Club project includes using a hybrid Bermuda grass.
Members of Mount Vernon Country Club have been seeing more bulldozers than birdies during the past three months.