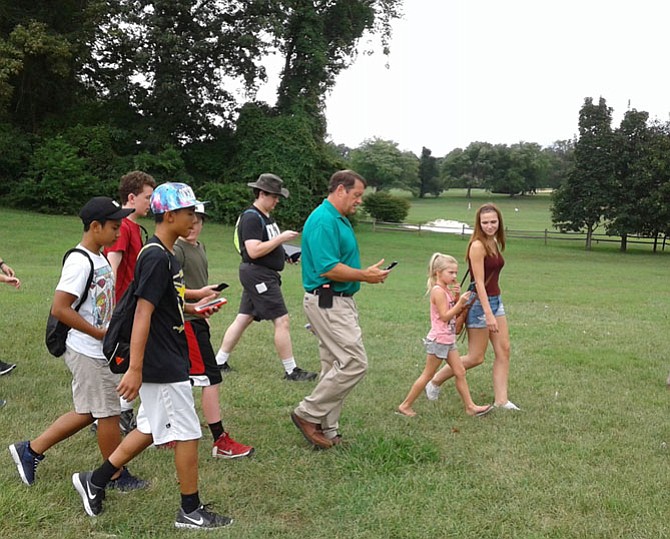 Supervisor Pat Herrity [R-Springfield], center, leads the first of many PokéQuests Aug. 5 in Burke Lake Park at a 'Pokémon GO' safety awareness event he co-sponsored with Fairfax County Police.

Stories this photo appears in:

Supervisor Pat Herrity recommends some of the many places worth visiting in his district.
There are so many quality places to visit in the Springfield District, it is hard to pick the "top ones."

Safety tips dispensed by crime prevention experts and elected officials at Burke Lake.
Trump and Clinton aren't the only characters to watch during an election year full of surprises.