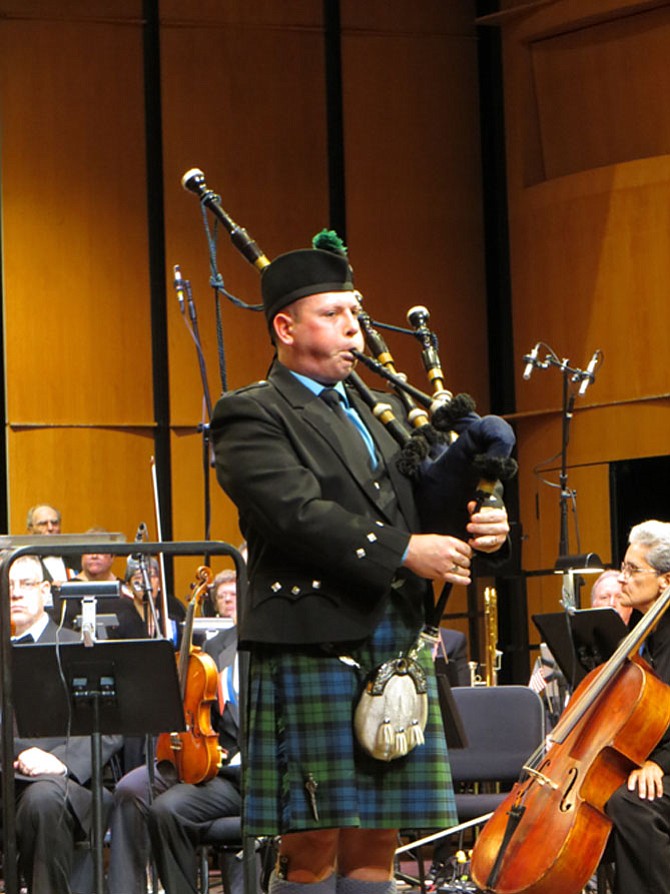 Robert MacDermott, a bagpiper from Florida whose grandmother, father, and aunt also perform with the Medical Musical Group.

Stories this photo appears in:

The Medical Musical Group and actor Michael York perform celebration of America's veterans.
The performance had a mix of themes, from Shakespeare to Star Wars to Downton Abbey, but through it all the Medical Orchestra and hosts kept the key focus on celebrating America's veterans. On Aug. 14, the Medical Musical Group (MMG) came together with actor Michael York and others to perform a salute to veterans and their families at the Schlesinger Concert Hall.