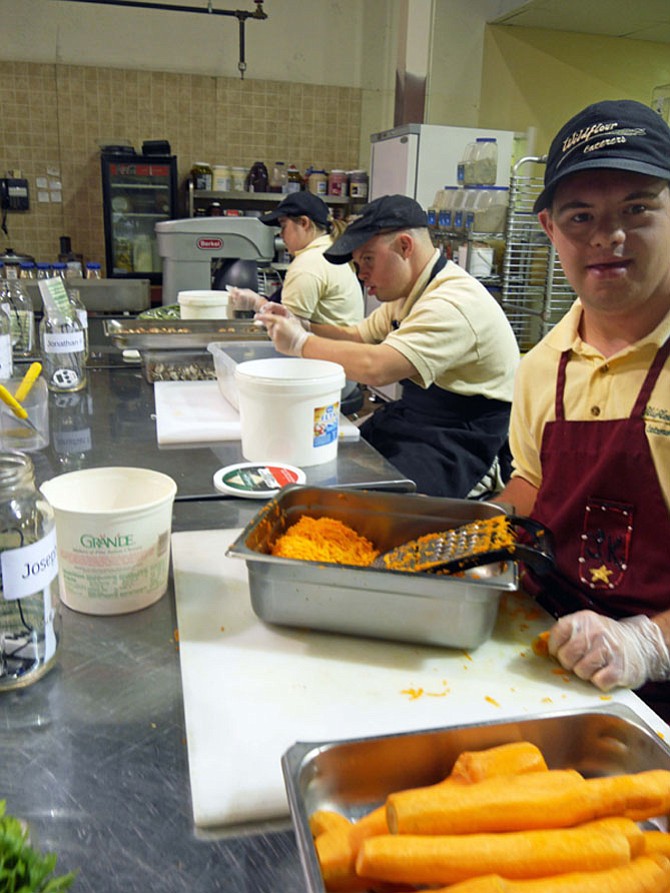 Alberto Sangiorgio, head chef and general manager at Wildflour Catering in Chantilly, started a "chef-in-training" program for students with disabilities. His first class of six students just began this year and are scheduled to graduate in 2018. Joey K. cuts carrots for the veggie soup.

Stories this photo appears in:

Sangiorgio works with Community Services Board.
Alberto Sangiorgio walks through the kitchen at Wildflour Caterers bumping pinky fingers with Tasha, stopping to say hello to Cathleen and Phillipe as he walks by.