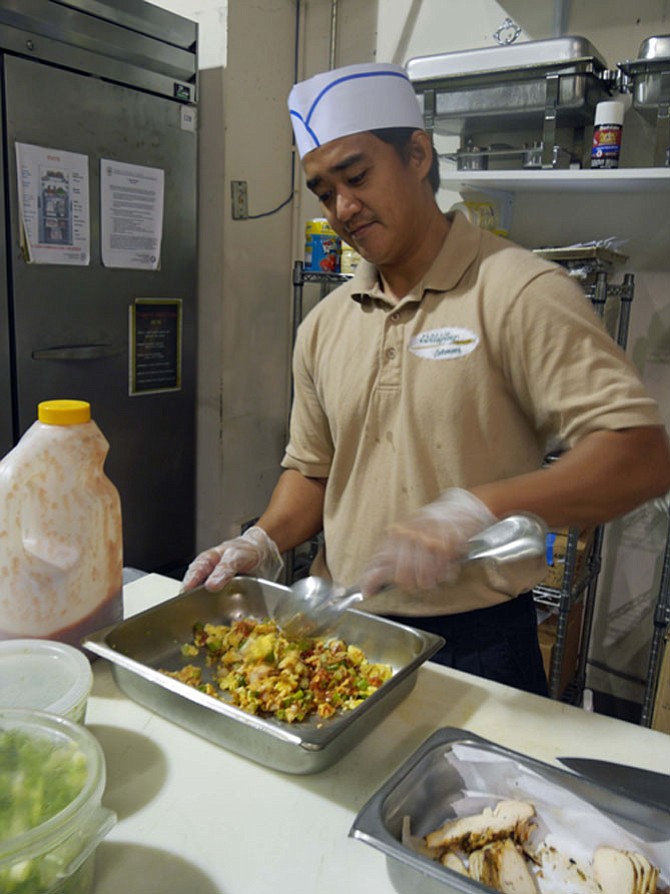 Neil Dejesus mixes scrambled eggs, chopped scallions, salsa picanté and mixed shredded cheeses and chopped baked chicken to stuff a breakfast burrito. Dejesus started as a chef at Wildflour in April after working 13 years on a cruise ship.

Stories this photo appears in:

Sangiorgio works with Community Services Board.
Alberto Sangiorgio walks through the kitchen at Wildflour Caterers bumping pinky fingers with Tasha, stopping to say hello to Cathleen and Phillipe as he walks by.