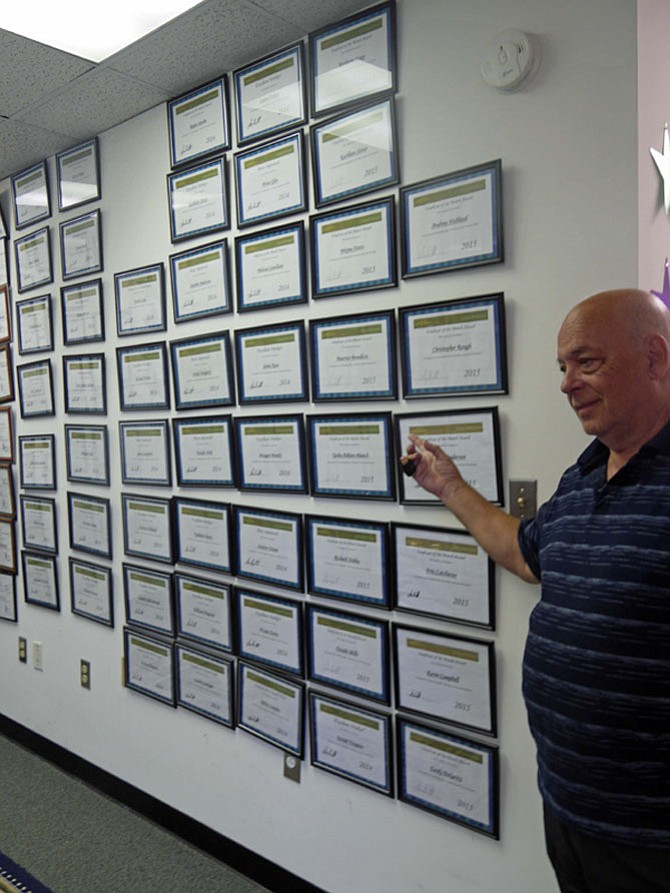 Alberto Sangiorgio takes a holistic approach to his training. He says it's not just working but attitude and he makes Wildflour Catering a positive workplace with awards, signs, field trips and personal encouragement. Several walls are crowded with framed "employee of the month" certificates.
Stories this photo appears in:

Sangiorgio works with Community Services Board.
Alberto Sangiorgio walks through the kitchen at Wildflour Caterers bumping pinky fingers with Tasha, stopping to say hello to Cathleen and Phillipe as he walks by.