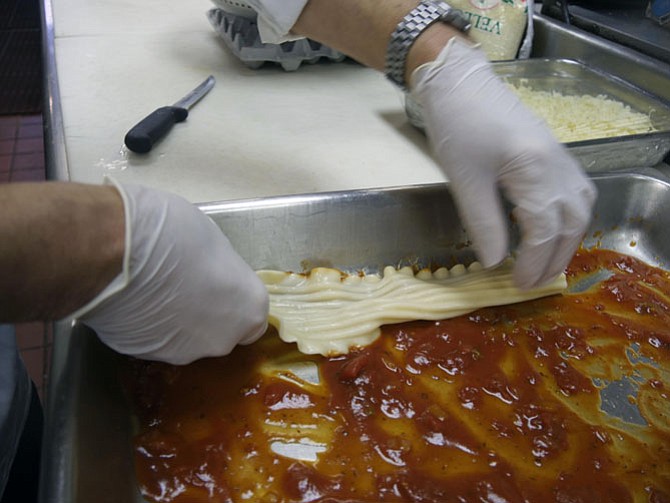 Chef Richard Euripides at the Royal Restaurant puts the first layer of marinara sauce in a large pan to begin a customer favorite, lasagna. He says this dish goes back to 1904 with the original owner of the restaurant.
Stories this photo appears in:
A community institution since 1904.
Richard Euripides, chef at the Royal Restaurant on N. Asaph Street, has boiled two packages of ribbed Zerega lasagna noodles for a customer favorite.