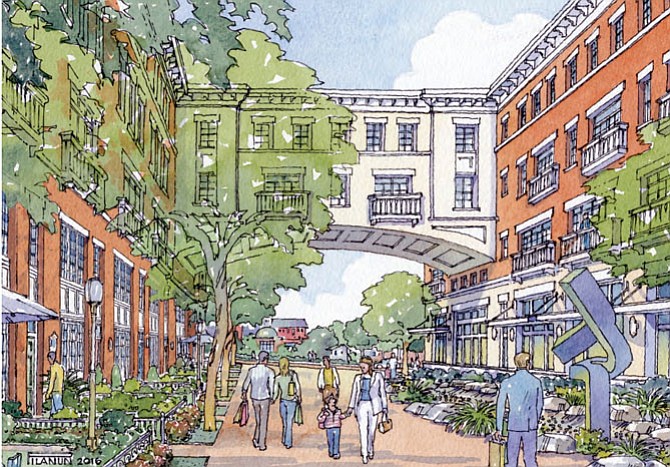 The Arts Walk is the heart and life of Comstock's proposal. Framed by the Arts Center on one side and loft units on the other, it is an intimate street with meandering landscaping. Art displays and sculptures can be featured and the street itself can become outdoor space for the Arts Center activities.

Stories this photo appears in:

Town Council endorses proposal for redevelopment of downtown.
During a special meeting on Nov. 30, the Herndon Town Council adopted a resolution that directs town staff to move forward with negotiations on a proposal for the redevelopment of nearly five acres of downtown Herndon.