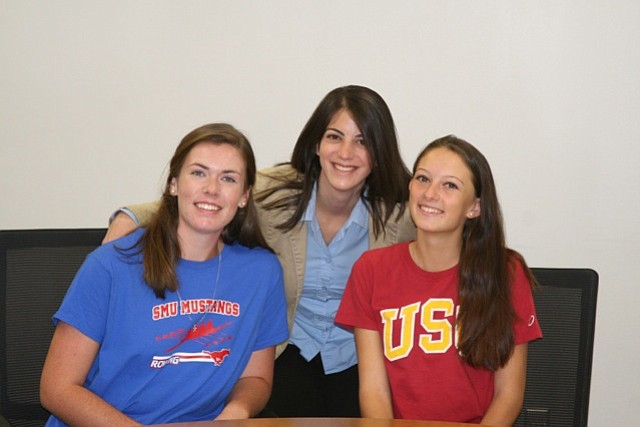 Erin Pierce (left) and Jenna Rosen with Julie Sutliff, Women's Head Coach for Langley Crew.

Stories this photo appears in:

Both athletes signed their Letters of Intent in a ceremony at Langley High School on Nov. 10. Pierce was in the 2015 Virginia State Champion J8+, placing 10th at the Scholastic Rowing Association of America's National Championship Regatta.