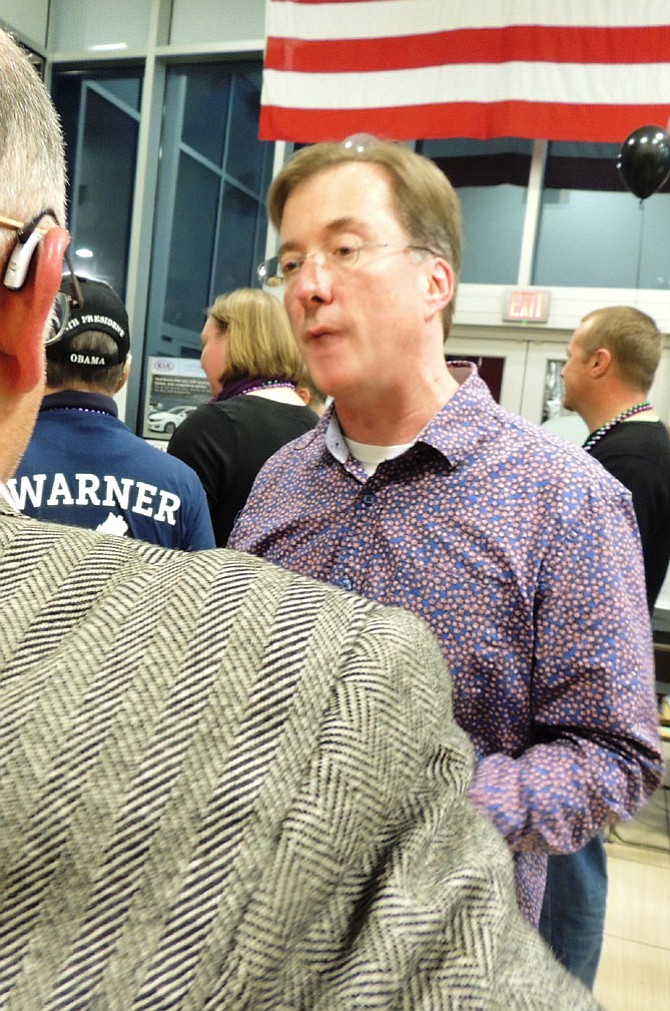 Del. Paul Krizek (D-44), in the middle of his freshman Virginia General Assembly session, joins revelers at the Feb. 6 Don Beyer Volvo Democratic Straw Poll.
Stories this photo appears in:

Fresh off her victory in the Iowa caucuses, Democratic Presidential candidate Hillary Clinton scored another win for the party's nomination at the first northern Virginia Democratic Straw Poll of 2016, held Feb. 6 at Don Beyer Volvo on Richmond Highway.