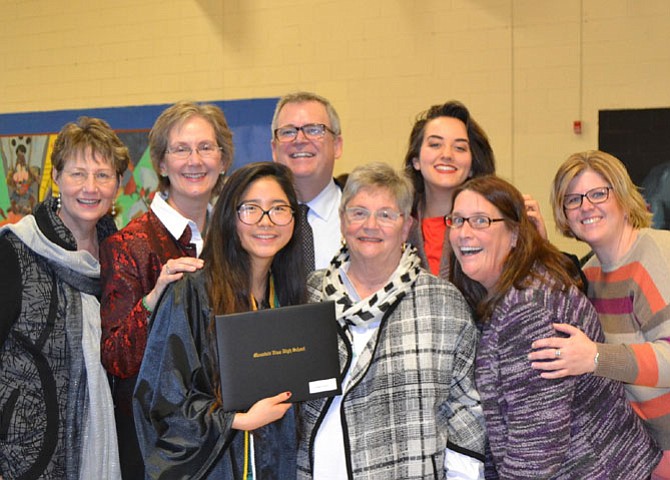 Graduate Bridget O'Boyle with family and friends: (Back row, from left) Monica Megivern (grandmother), Molly O'Boyle (mother), Patrick O'Boyle (father) and Dorothy O'Boyle (sister); and (front row, from left) Bridget O'Boyle, Suzanne O'Boyle (grandmother), Kathy Haynes (aunt) and Bobbi Olson (friend).

Stories this photo appears in:

Success stories shared at Mountain View's graduation.
Mountain View High's motto is "Family, Love, Respect," and it was on full display during the school's winter graduation, last Tuesday, Feb. 16, at Centreville High.