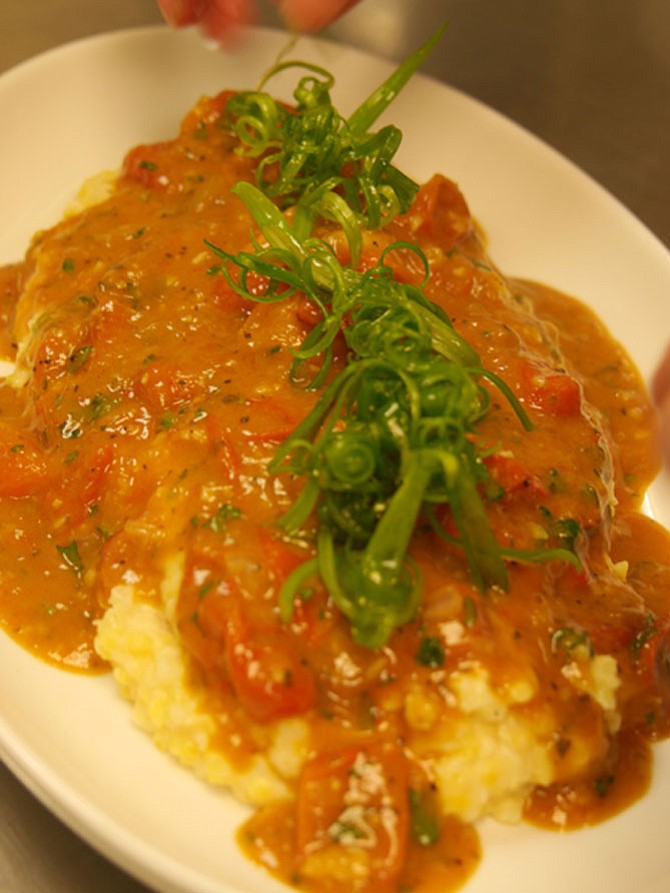 Executive Chef Lisa Marie Frantz has plated up the final dish with grits arranged down the middle of the dish. Shrimp are lined on top and then low country gravy drizzled on the top. The dish is garnished with curly green slivered onions.

Stories this photo appears in:

Chef Frantz discovers her sweet spot in the kitchen.
Wedges of lemon, squares of unsalted butter, curly green onion slivers, low country gravy and blackened shrimp sit mise en place in the prep kitchen at The Majestic on King Street. Lisa Marie Frantz, executive chef at The Majestic, is preparing shrimp and grits made to order for each customer.