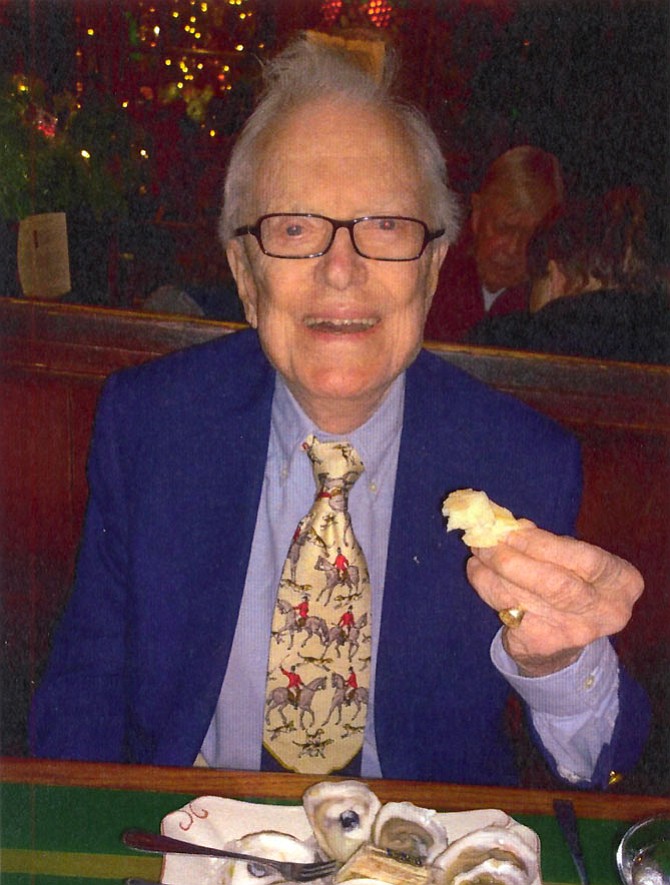 Ambassador Joseph Smoak celebrated his 99th birthday on July 8, 2015. He played polo in Potomac and often hunted with Potomac Hunt.

Stories this photo appears in:

Reminiscing through the year.
Let's wrap it up. It's time to bid farewell to 2015 but not before reporting on Diana and Bill Conway's traditional Christmas party. They start by calling the fire department alerting members not to worry about reports of smoke surrounding the Conway's River Road home.