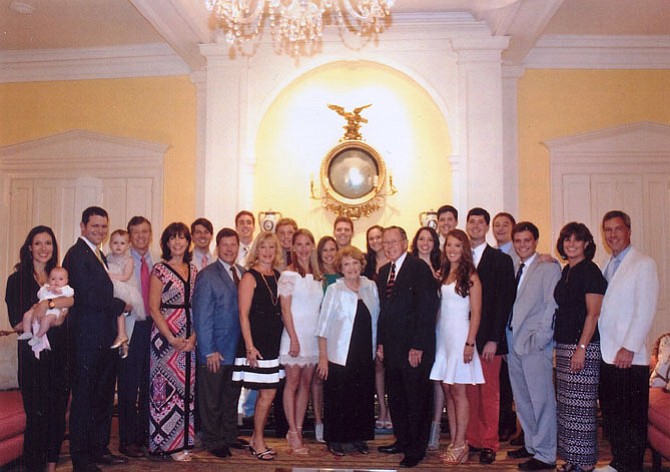 Lorrie and Peter Plamondon, center, are surrounded by 22 of their children, grandchildren and two great-grandchildren at the celebration of their 60th wedding anniversary last August.

Stories this photo appears in:

Reminiscing through the year.
Let's wrap it up. It's time to bid farewell to 2015 but not before reporting on Diana and Bill Conway's traditional Christmas party. They start by calling the fire department alerting members not to worry about reports of smoke surrounding the Conway's River Road home.