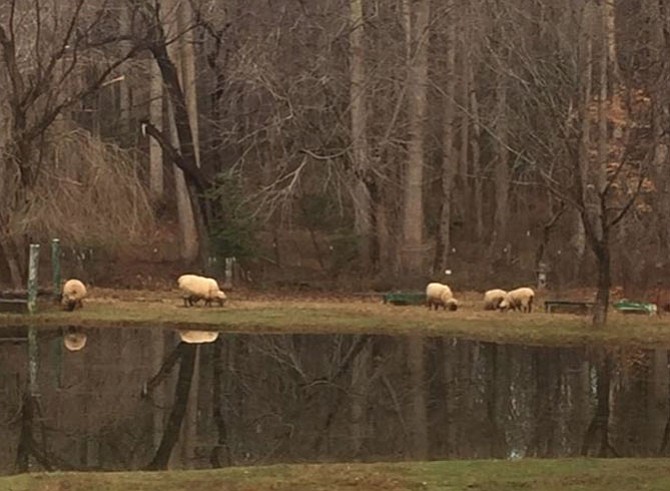 Several of David Kondner's seven sheep graze next to his pond. His property includes a barn with stalls, a pond and fencing around the entire five acres.

Stories this photo appears in:

Dairy farming was the most prevalent economic activity in the Great Falls area from the 1880s, after the Civil War, through to 1989, when the very last functioning dairy farm was sold.