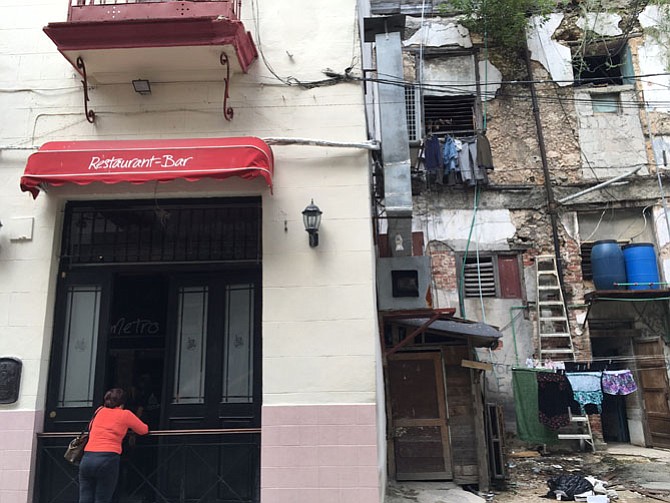 At left is a Havana restaurant owned by the Cuban government, with a tourist window shopping through an open panel. The rear of a working-class apartment building on the right provides stark evidence of the social stratification in Havana.

Stories this photo appears in:

Witnessing the resourcefulness of the "Cuban Spirit."
Elected American officials have been making news recently on trips to Cuba, with Gov. Terry McAuliffe and District of Columbia Mayor Muriel Bowser leading the way in January and February. And President Barack Obama will gain more attention with his two-day visit, March 21-22.