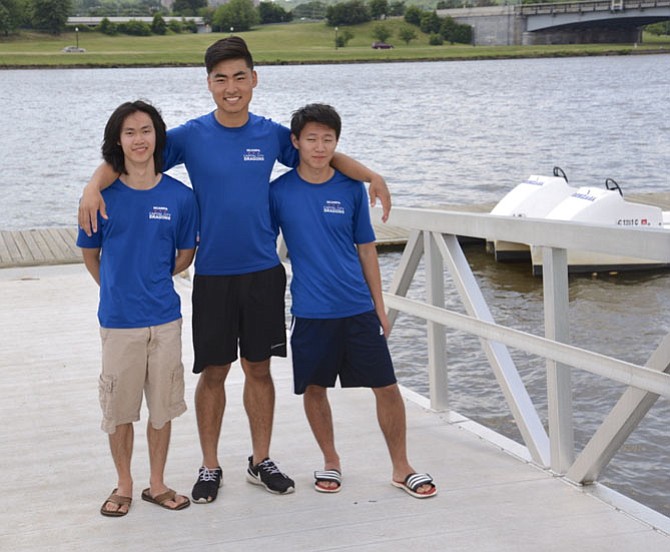 Three of the four Kinsey-Korzym dragon boating brothers – Liam, Spencer and Matt - were on hand for this practice occasion. The young men, recently graduated from South Lakes High School in Reston, joined the Capital City Dragons when they were just 12. All three agreed that they "got hooked" and enjoyed the exercise, the challenges and meeting new people around the region and even from around the world.

Stories this photo appears in:

It's been called the fastest growing water sport in the world – although it took more than 2,000 years to recently take aim at that title.