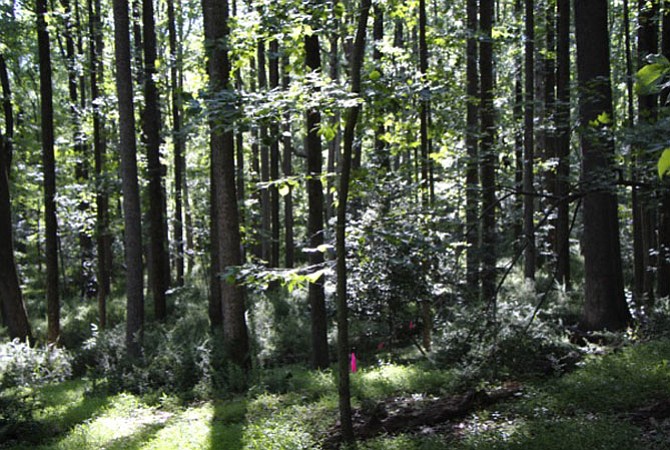 Arthur Kingdom recommended that the Planning Commission come to the 11 acres of a potential development project to see sunlight coming through hundreds of mature trees. "It is idyllic," he said.
Stories this photo appears in:
Planning Commission will give Lexington Estates and Great Falls another month to get involved.
Great Falls Citizens Association encourages members to get involved in its stormwater management task force, especially as it pertains to land use cases.
Dranesville Planning Commissioner John Ulfelder announced last Thursday that a decision on The Gulick's Group application to develop 11 acres of undeveloped, forested land would be deferred until September.
Eric Knudsen, Great Falls Citizens Association, advocate for the protection of the environment.