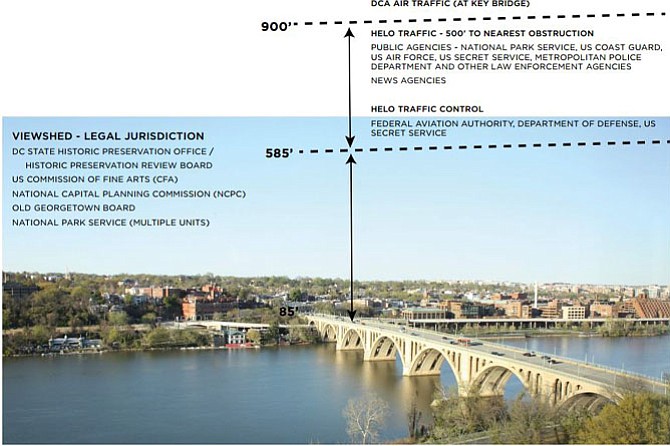 Graphic showing some of the jurisdictional conflicts for the gondola
Stories this photo appears in:

A look at the initial feedback from citizens and advice from an existing gondola system.
The Georgetown-Rosslyn Gondola baffles people. The proposed tram alongside the Key Bridge has drawn a mixture of interest and confusion.