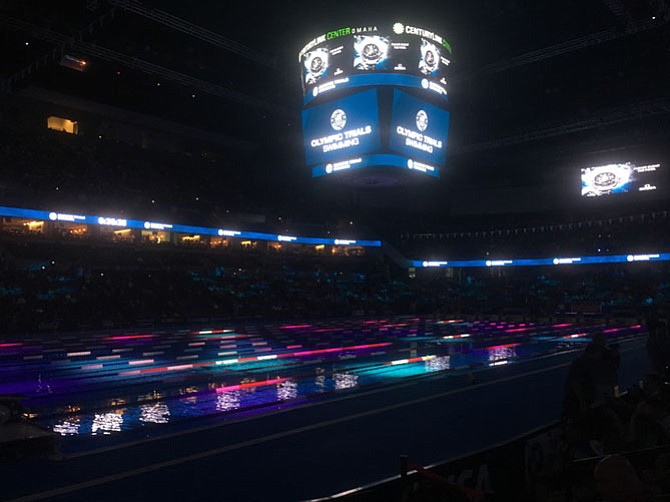 The competition pool for Olympic Trials in Omaha was overlooked by 14,000 spectators as well as a national television audience.
Stories this photo appears in:
1:01.19. For the last year, Oakton resident Jasmine Hellmer has gone to bed looking up at "1:01.19" written on a Post-It note stuck to her ceiling. That time represented the rising Flint Hill School junior's greatest goal to date: the time standard to qualify for Olympic Trials in the 100 butterfly.