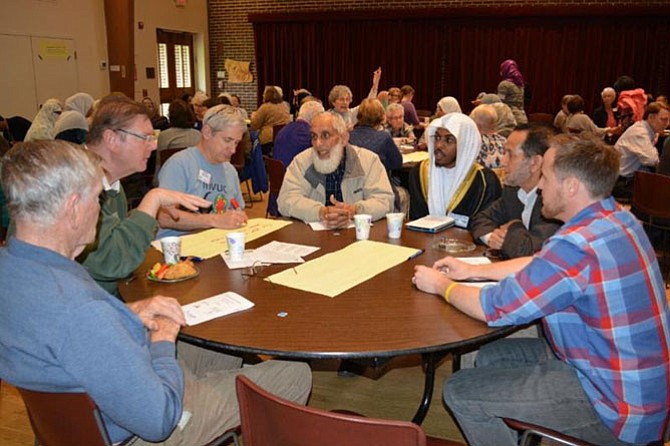 A joint meeting of the Mount Vernon Unitarian Church and the Islamic Center of North America - Virginia heard a presentation by Corey Saylor, director of the Department to Monitor and Combat Islamophobia at the Council on American-Islamic Relations, then held group discussions and posted proposals for further work together.

Stories this photo appears in:

Church and mosque partner in mission.
Nearly 100 members of the Mount Vernon Unitarian Church (MVUC) and the northern Virginia chapter of the Islamic Circle of North America (ICNA VA) came together in friendship and cooperation to address the growing issue of Islamophobia in American society at a meeting on Saturday, May 21, at the church, 1909 Windmill Lane, Alexandria.