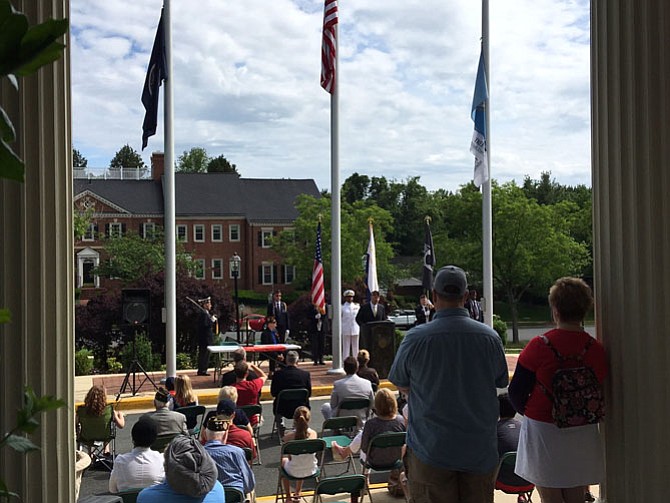 Speakers at the May 30 Memorial Day ceremony in Fairfax took turns reading names of fallen soldiers who were from Fairfax and Fairfax County, going back to World War I.
Stories this photo appears in:

Aaron Coffin of Fairfax is proud to say "Happy Memorial Day." Some people say the national holiday to honor fallen soldiers should be sullen, reflective affair. But the ten-year Army veteran said he wouldn't want it that way. Nor would anyone he's served with.