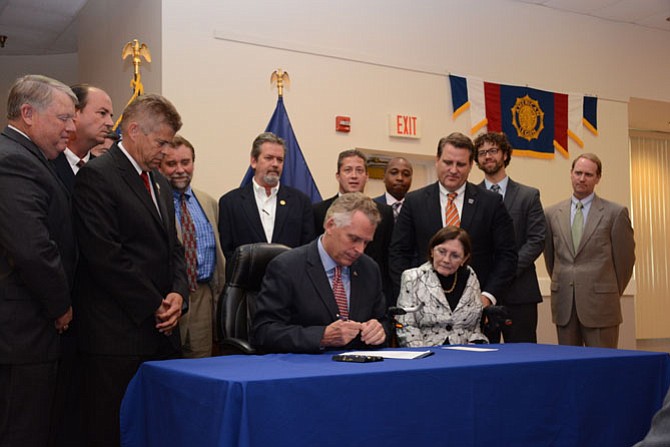 Center, Gov. Terry McAuliffe (D) signs HB 477, which allows for $29.3 million in bonds plus financing costs for constructing veterans care centers in Northern Virginia and the Hampton Roads areas.
Stories this photo appears in:

120-bed facility to be built in Fauquier County.
Gov. Terry McAuliffe (D) said he's working on making Virginia the most veteran-friendly state in America. Though the Commonwealth, he said, is the first and only one to have "functionally ended veteran homelessness," it still has one of the lowest ratios of available care centers to number of veterans in the country.