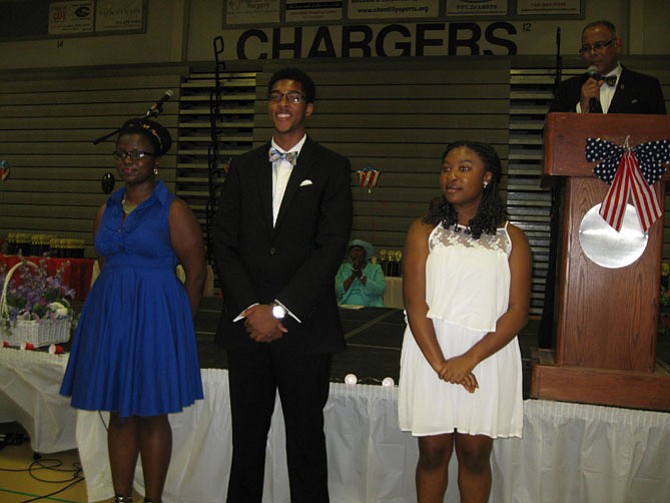 The winners of the Shirley O. Nelson Scholarship Awards went to Landon Johnson of Westfield High and Kiayana Reed of Chantilly High. The winners of the Cameron Guy Dudley Book Scholarship Awards went to Cara Clay of Westfield High and Kevin Orozco of Centreville High.

Stories this photo appears in:

High school and middle school students honored for academic achievements and accomplishments.
For the 32nd year, the Chantilly Pyramid Minority Student Achievement Committee held its Youth Motivation and Academic Achievement Awards on Saturday, June 4 at Chantilly High School.