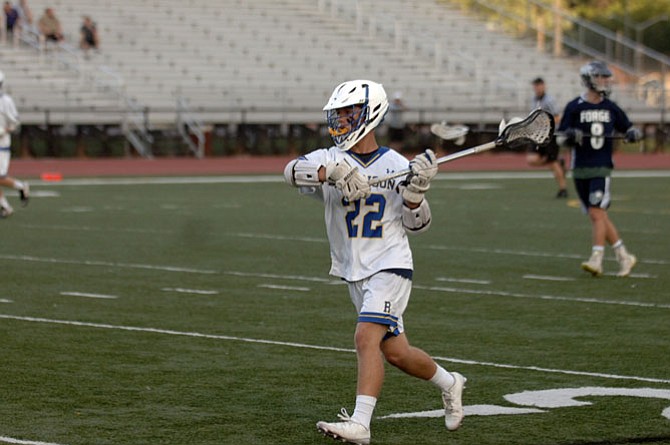 Robinson freshman Declan Connolly had three goals and four assists during the Rams' 14-3 win over Colonial Forge on Tuesday in the 6A state semifinals.
Stories this photo appears in:

Rams beat Colonial Forge, will try for third straight state title.
The Robinson boys' lacrosse team defeated Colonial Forge on Friday in the state semifinals.