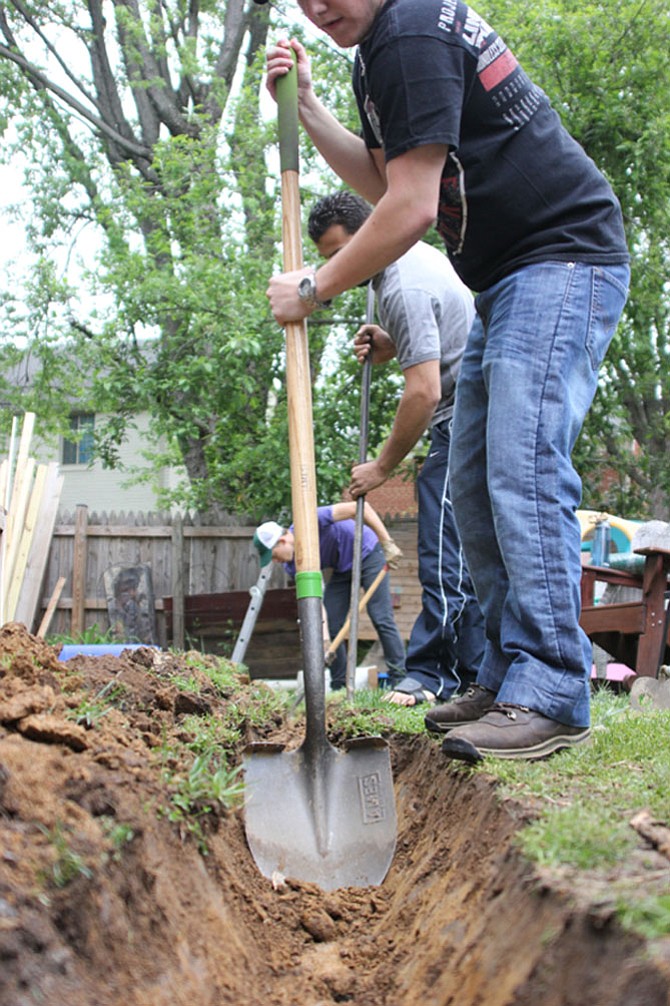 Volunteers install a drain in the backyard to keep it dry.

Stories this photo appears in:
Commentary–Rebuilding Together Alexandria
With a homemade lemonade stand adorning the front yard and the basement playroom walls painted with green rolling hills and blue skies, it is evident that Ariel wants her three young children to grow up having a memorable and safe childhood. Ariel purchased the home she grew up in from her parents in 2014, when her parents moved only half a block away.