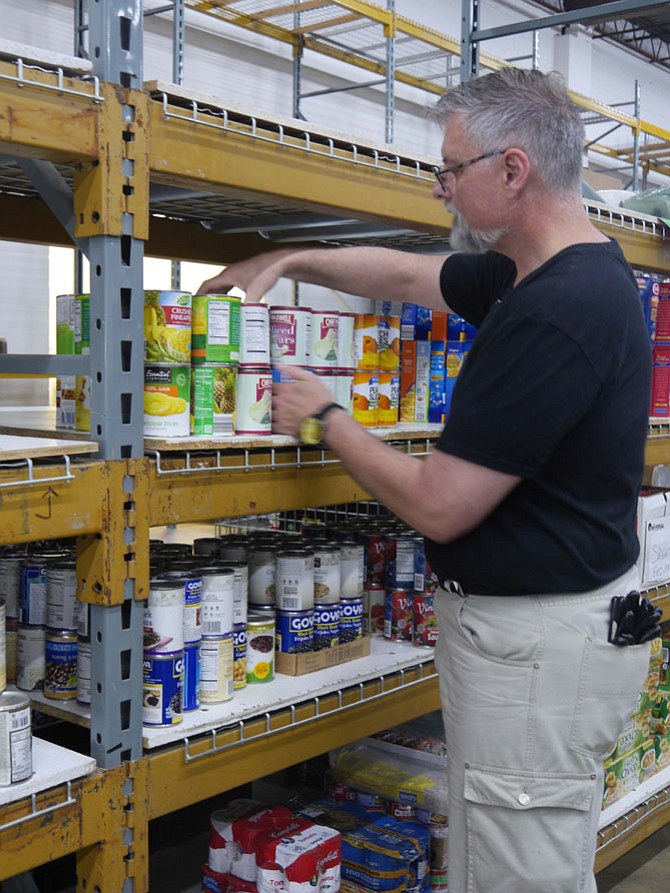 Ted Hoch will be stocking shelves on Tuesdays and Thursdays for the next three weeks at the Food for Others warehouse on Prosperity Avenue. Food is neatly arranged by meat (12 oz.), veggies, crackers, soup and by expiration date. Other volunteers will come along and pull things off the shelves for the families who stop by the warehouse between 9:30 a.m.-5 p.m. on weekdays to pick up emergency food. An additional new area has been created in the warehouse for "client choice."

Stories this photo appears in:
Food for Others assemble backpacks of non-perishable food.
Food for Others started its Power Pack Program -P3- in Fairfax County four years ago "after we noticed the need and heard from school counselors. We started with eight schools and are now up to 28," according to Jessica Cogen, director of development and outreach of Food for Others. Cogen also emphasized that "we are seeking to expand the number of schools served this year to help meet the need."