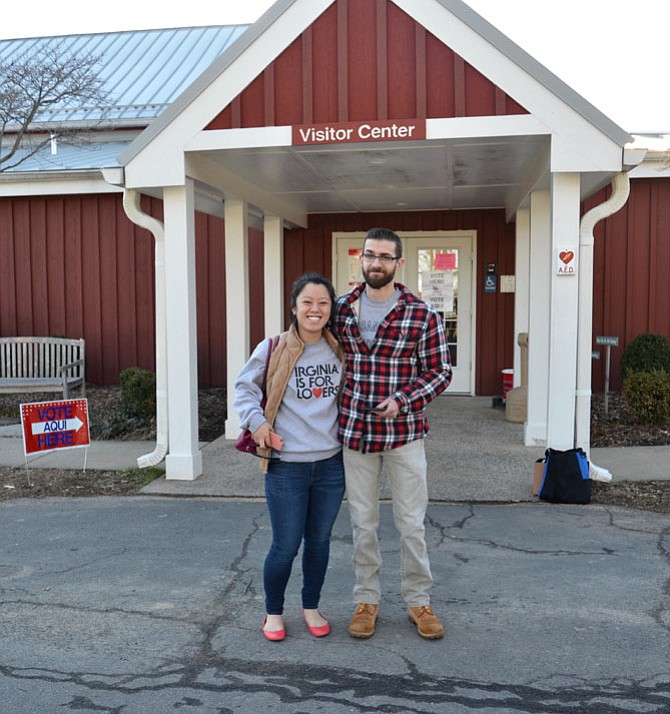 Frances Dong and William Haskell, voting at Frying Pan Park in Herndon, would like to see Bernie Sanders win the day. "Immigration, taxes and education are the issues for us," said Dong. "Especially education," added Haskell. "We would like to further our education but we just got out of that debt and don't want to jump back in it."


Stories this photo appears in:
"I believe this really is one of the most important elections in our lives.