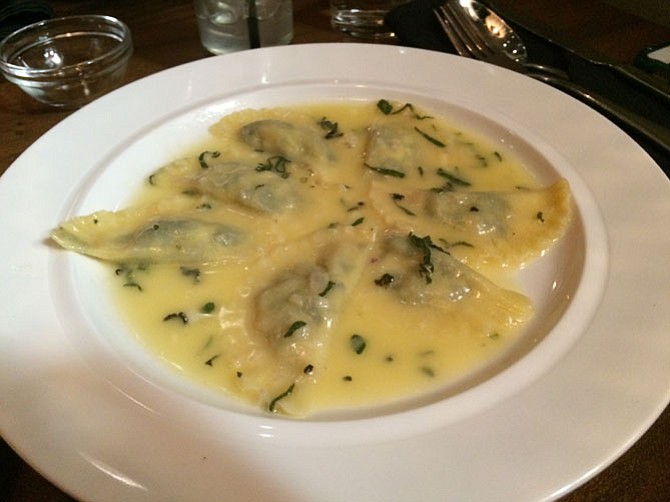 Don't miss the silky mezzalune, a thin, airy pillow-like pasta stuffed with winter greens and ricotta and nestled in a creamy sauce.

Stories this photo appears in:

Newcomer to the neighborhood has already gained solid following.
North Old Town has a new hotspot in the neighborhood. Hank's Pasta Bar, the kid sister to the venerable Hank's Oyster Bar on King Street, has taken the area by storm since opening about five weeks ago. And the newness hasn't worn off yet. From the two fully booked soft openings to a recent Monday night that found the dining room out of space for the evening by 7 p.m., it's clear that residents have a hankering for pasta. And Hank's stands at the ready to accommodate.