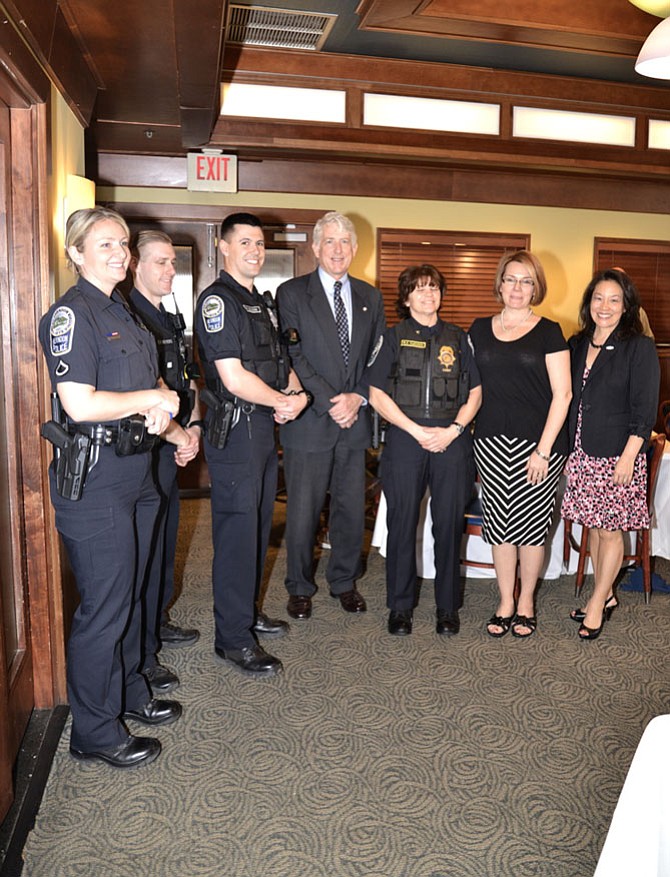 The safest place to be in Herndon on Friday, March 11 - at the "Coffee with a Cop" and Virginia's Attorney General gathering at Amphora Diner Deluxe. From left -- Officers Randles, Meyers, Sullivan, Attorney Gen. Mark Herring, Herndon Police Chief DeBoard, Mayor Lisa Merkel and Town Council Member Grace Wolf.

Stories this photo appears in:

Virginia Attorney General highlights the event at Amphora.
No doubt the safest place you could have been anywhere near Herndon on Friday morning was in the private dining room at Amphora's Diner Deluxe on Elden Street.