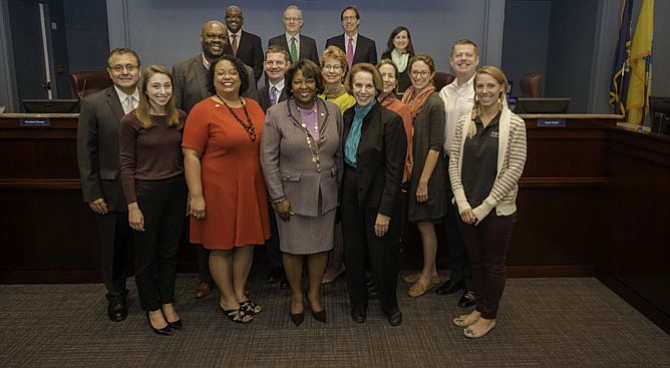 Front row, from left, are Olivia Burnett, Arlington Pediatric Center, Virginia Hospital Foundation; Elizabeth Jones Valderrama, executive director, OAR of Arlington County; Rosie Allen-Herring, president & CEO , United Way NCA; Libby Garvey, chair, Arlington County Board, Amanda Mark, A-SPAN. Second row, from left, are Angelo Rivero, director, CASA de Virginia; Sam Kelly, executive director, Bridges to Independence, Inc., Jay Harris, Arlington Partnership for Affordable Housing board member, Cheryl Ramp, director of Community Relations, APAH; Nina Janopaul, president and CEO, APAH; Scott Miller, A-SPA. Third row, from left, are Arlington County Board Christian Dorsey, board member, John Vihstadt, board member; Jay Fisette, vice-chair, board member; Katie Cristol, board member.

Stories this photo appears in:

United Way of the National Capital Area (United Way NCA) awarded $100,000 in Community Impact grants to seven nonprofit partners serving in Arlington.