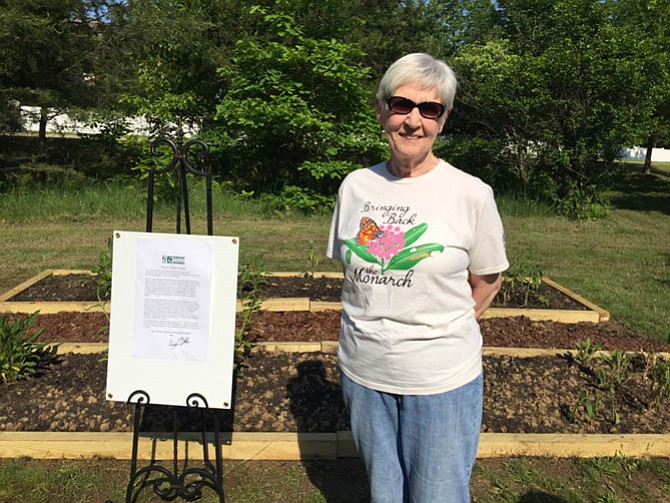 Carol Hadlock said "It's very easy, very easy" to include milkweed in private gardens. Monarch butterflies need milkweed plants to lay their eggs; it is the only thing their caterpillars will eat. "We like the saying, if you plant it they will come," said Hadlock.

Stories this photo appears in:

Help Herndon sign the Mayors for Monarchs pledge to increase monarch butterfly habitat and population.
Carol and Jay Hadlock take precise details to facilitate the birth of monarch butterflies in their Herndon home.