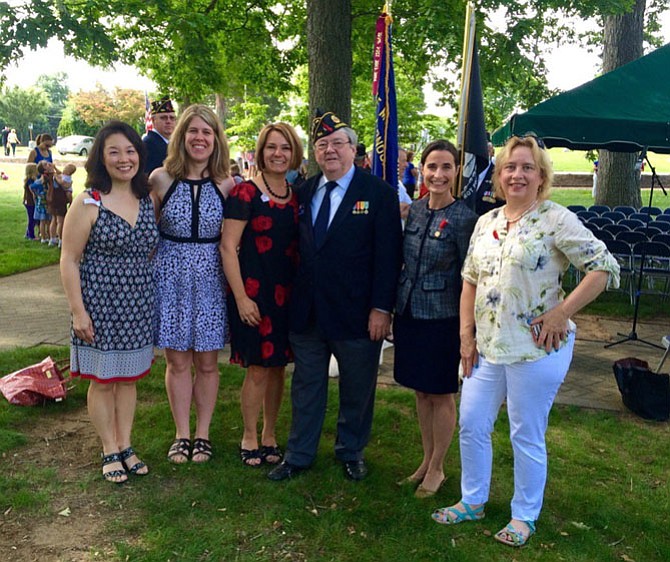 Attending the May 30 Memorial Day observance at Herndon's Chestnut Grove Cemetery were Herndon residents, including (from left) Town Councilmember Grace H. Wolf, Vice Mayor Jennifer Baker, Mayor Lisa Merkel, councilmember David Kirby, Del. Jennifer Boysko, and councilmember Sheila Olem.

Stories this photo appears in:
Memorial Day Observance held at Herndon Cemetery.