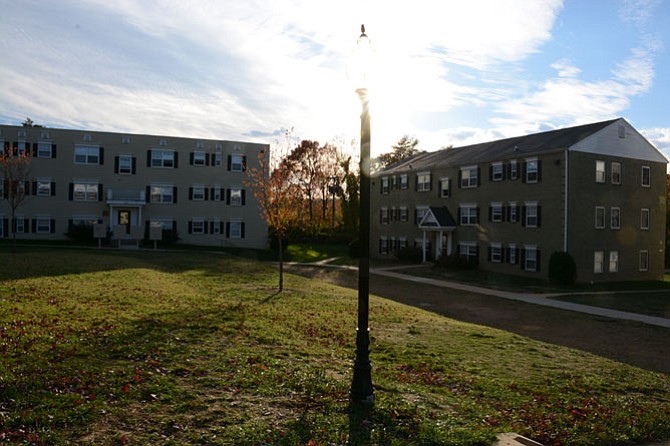 Christian Relief Services rents out all the Huntington Gardens units to people making no more than 60 percent of the area's median household income. Twenty-eight of those are specifically set aside for residents who are placed by Fairfax-based non-profit Pathway Homes.
Stories this photo appears in:

Owner Christian Relief Services partners with Accenture and Operation Renewed Hope Foundation.
"Some people work two jobs, 80 hours a week, and still can't afford to pay rent on a place. This gives them a hand up, not a hand out." — Gay Shane, Operation Renewed Hope Foundation