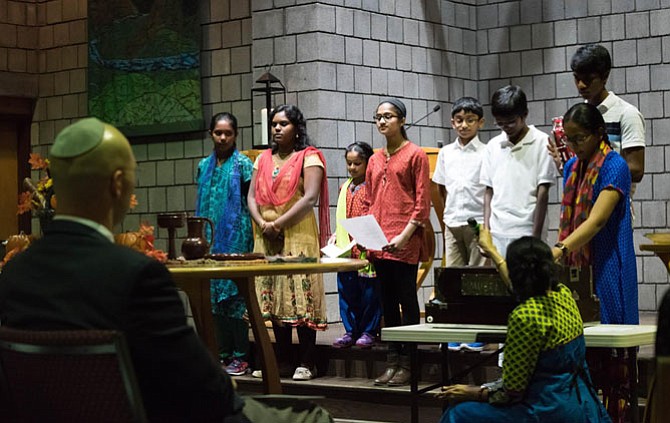 The Nov. 22 service featured traditions of prayer and musical performance from Christianity, Islam, Hinduism and Judaism, including individual groups from the participating faith communities and a combined choir.
Stories this photo appears in:

33rd Interfaith Thanksgiving service at Burke Presbyterian Church celebrates differences.
"You can lament about the hate in the country right now," she said, "but there's a great sense of readiness to act in a different way, that we're capable of being different and being together." Co-pastors at Burke Presbyterian Church Rev. Meg Peery McLaughlin and her husband Rev. Jarrett insist the interfaith Thanksgiving service held in their worship hall on Nov. 22 was not in response to any perceived disunity in the country following the Presidential election.