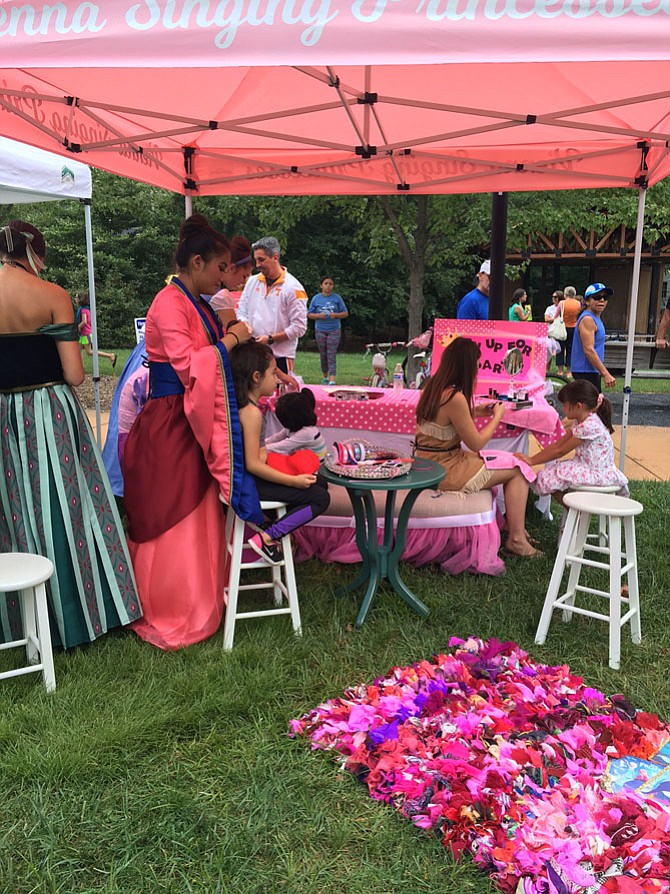 The Vienna Singing Princesses, all local high school students, styled hair of young princesses. They work birthday parties and other fundraisers in the area. Face painter Mel Walker donated her services in the princess tent.
Stories this photo appears in:
Club's annual fundraising campaign on behalf of Growing Hope netted about $32,000.
The Optimist Club of Greater Vienna – once again – raised more than $32,00 from its annual "Growing Hope" fundraising campaign on behalf of families facing childhood cancer .