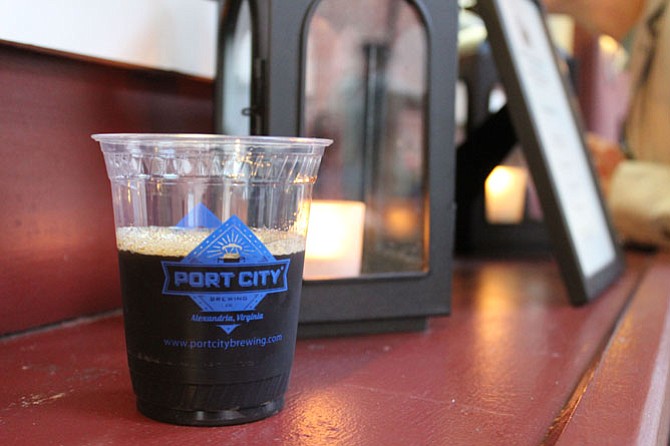 Port City Brewing's Long Black Veil makes its debut this week at several events around the city.

Stories this photo appears in:

Port City Brewing, Gadsby's Tavern, and St. Paul's Episcopal Church commemorate 200 years since Female Stranger's death.
Long before Alexandria's current heyday, when the Port City was in the middle of becoming a port city, a mystery woman came to Gadsby's Tavern with her gentleman caller, became ill, and died, her final resting place the St. Paul's Cemetery. "To the memory of a Female Stranger," the gravestone reads in part, launching two centuries' worth of lore and theory about her identity, her companion, and her presence in Alexandria in the first place.