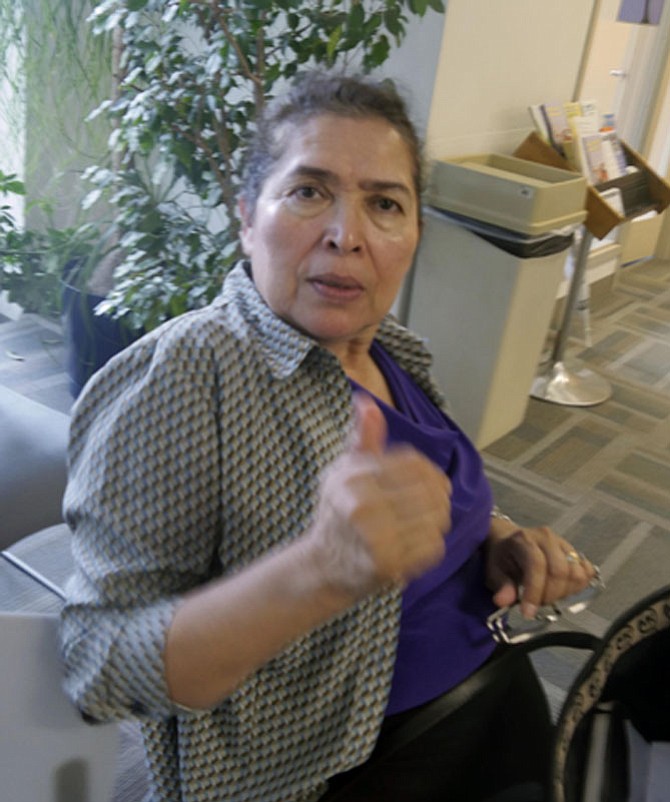 Claudia Delgado says she loves the green housecleaning classes that teach her how to use organic cleaning products that are "for health and very important to have quality." She heard about the class from her church and uses what she learns to clean her own house.

Stories this photo appears in:

Learning to be green.
The five-week Green Housecleaning class for immigrant women began in 2013 as the vision of Andres Tobar, director of the Shirlington Employment and Education Center (SEEC), who said, "We have SEEC that was established in 2000 to help find connect immigrant daylaborers with temporary employment, but these are almost always men. There was nothing for the women. This Green Housecleaning class gets to women with the toughest challenges."