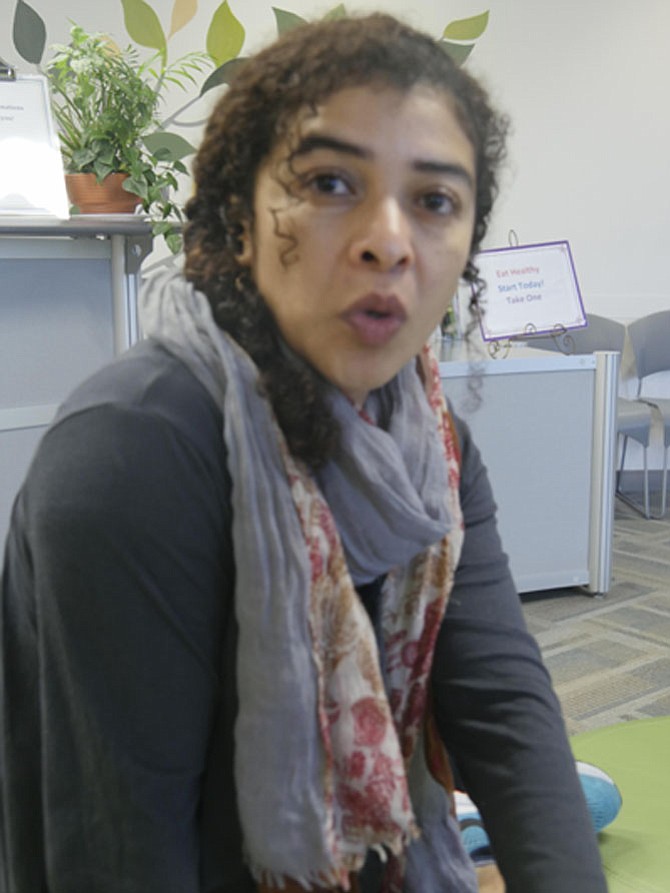 Ana Castillo babysits for the children of women taking the green housecleaning class sponsored by SEEC. She says she has had a 6-year-old girl this session who comes with her mother each week. "What I do is play games to make her think — word puzzles, connecting the dots. I ask her to draw something very important to her." Andres Tobar, director of SEEC, says that having a babysitter available makes it possible for many of the women to take the course. Tobar said during one session they had 15 children and had to hire two babysitters.

Stories this photo appears in:

Learning to be green.
The five-week Green Housecleaning class for immigrant women began in 2013 as the vision of Andres Tobar, director of the Shirlington Employment and Education Center (SEEC), who said, "We have SEEC that was established in 2000 to help find connect immigrant daylaborers with temporary employment, but these are almost always men. There was nothing for the women. This Green Housecleaning class gets to women with the toughest challenges."