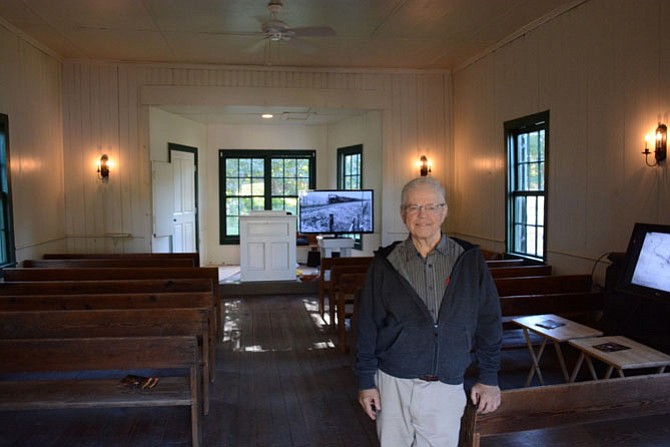 Chuck Rusnak of Clifton is now a trustee of the Clifton Primitive Baptist Church, built in 1871 and just reopened for Clifton Day for the first time in a decade.
Stories this photo appears in:

Clifton residents welcome visitors for Holiday Homes Tour.
The Currans had the old house demolished and a new one built in its place. One that would fit the character of the historic neighborhood.

Oldest African American church in Fairfax County had been closed a decade.
Chuck Rusnak of Clifton stood in the middle of the Clifton Primitive Baptist Church, on all-original wooden floors laid in 1871 for an All-African American Church built on land donated by an emancipated slave.